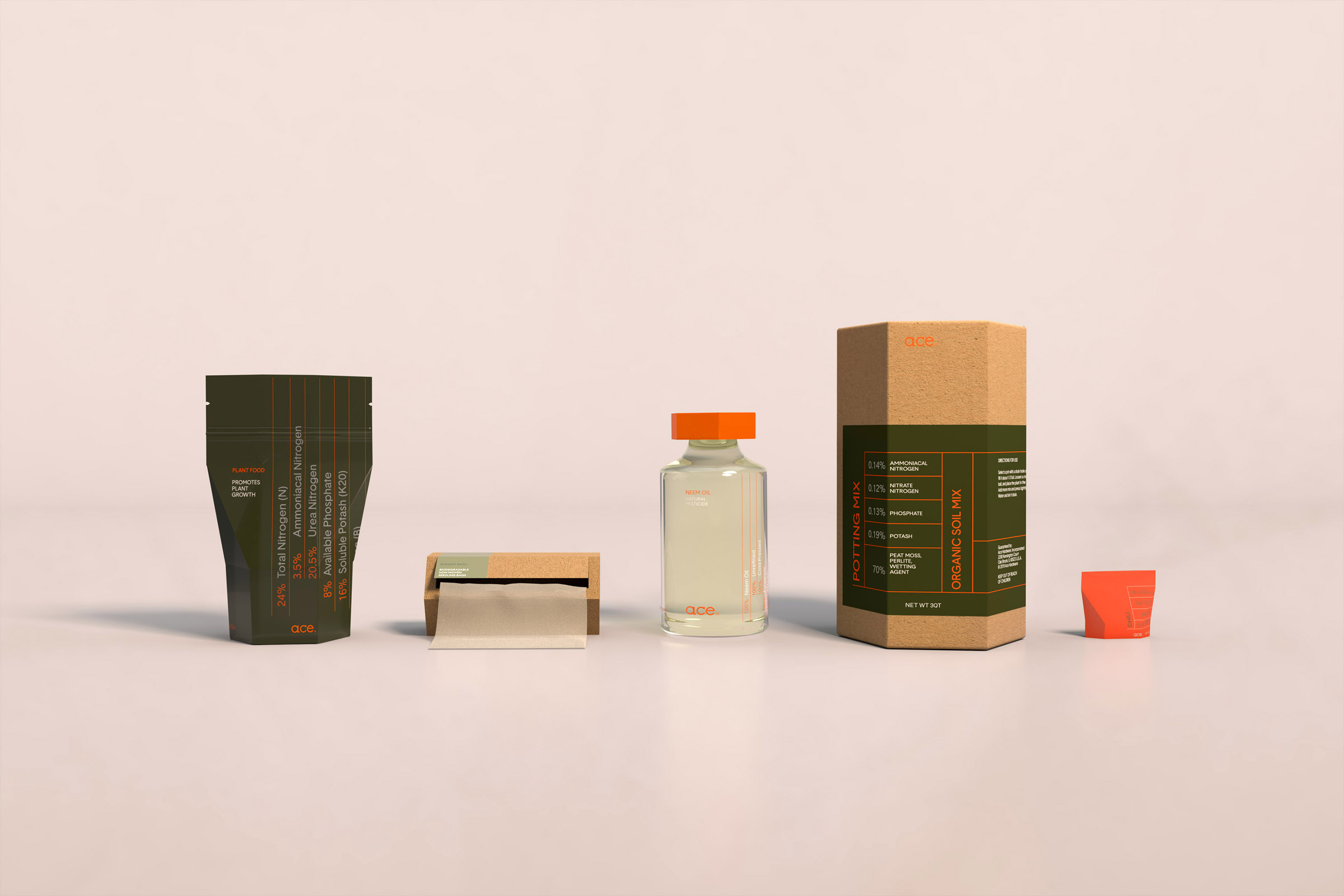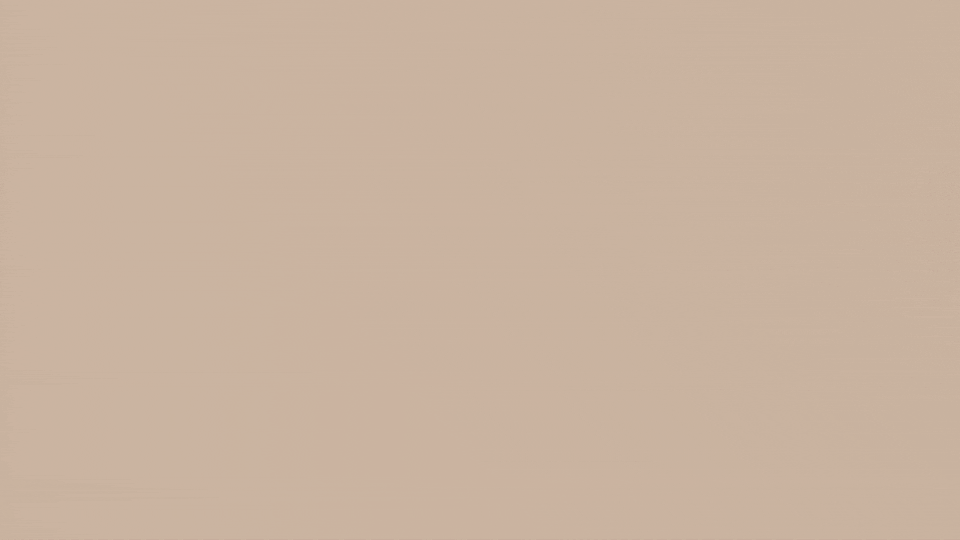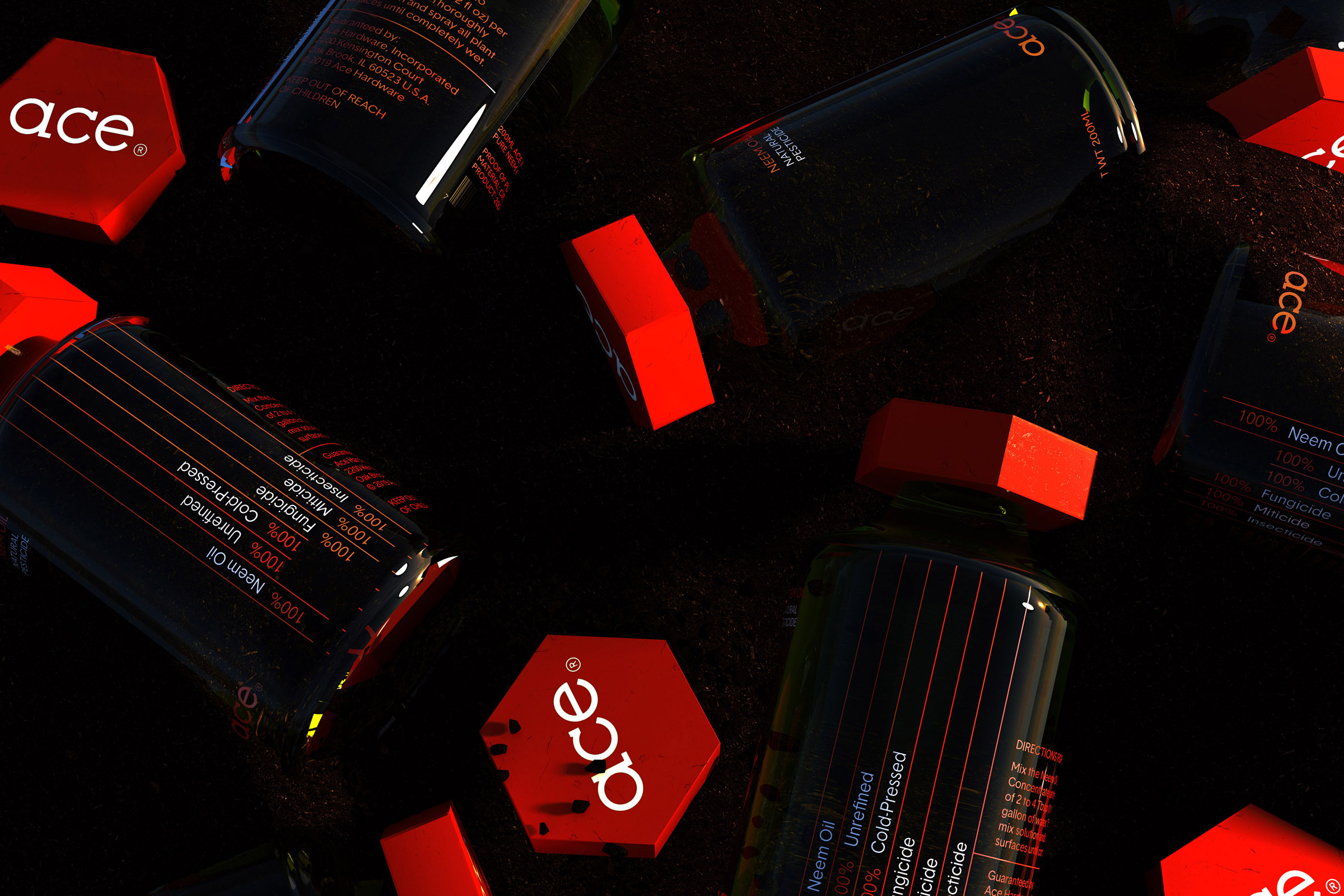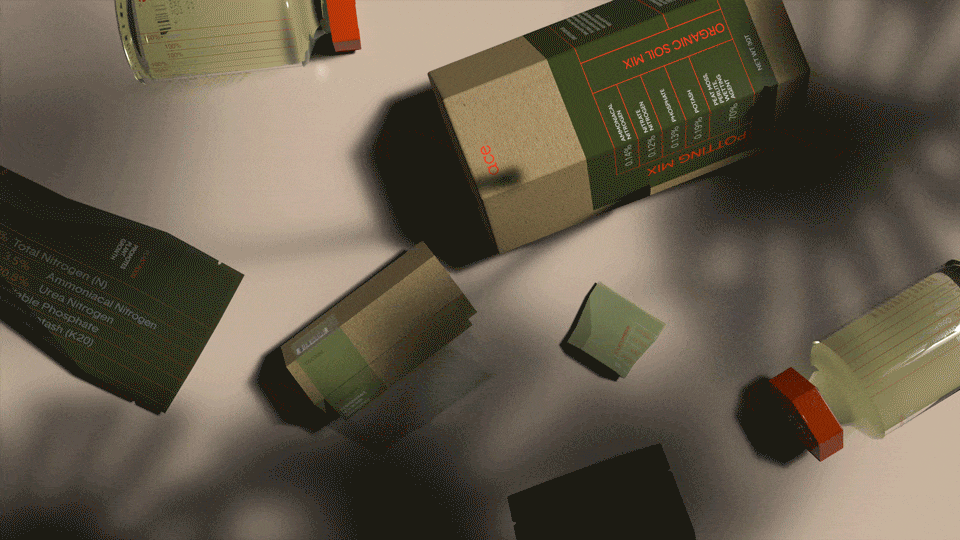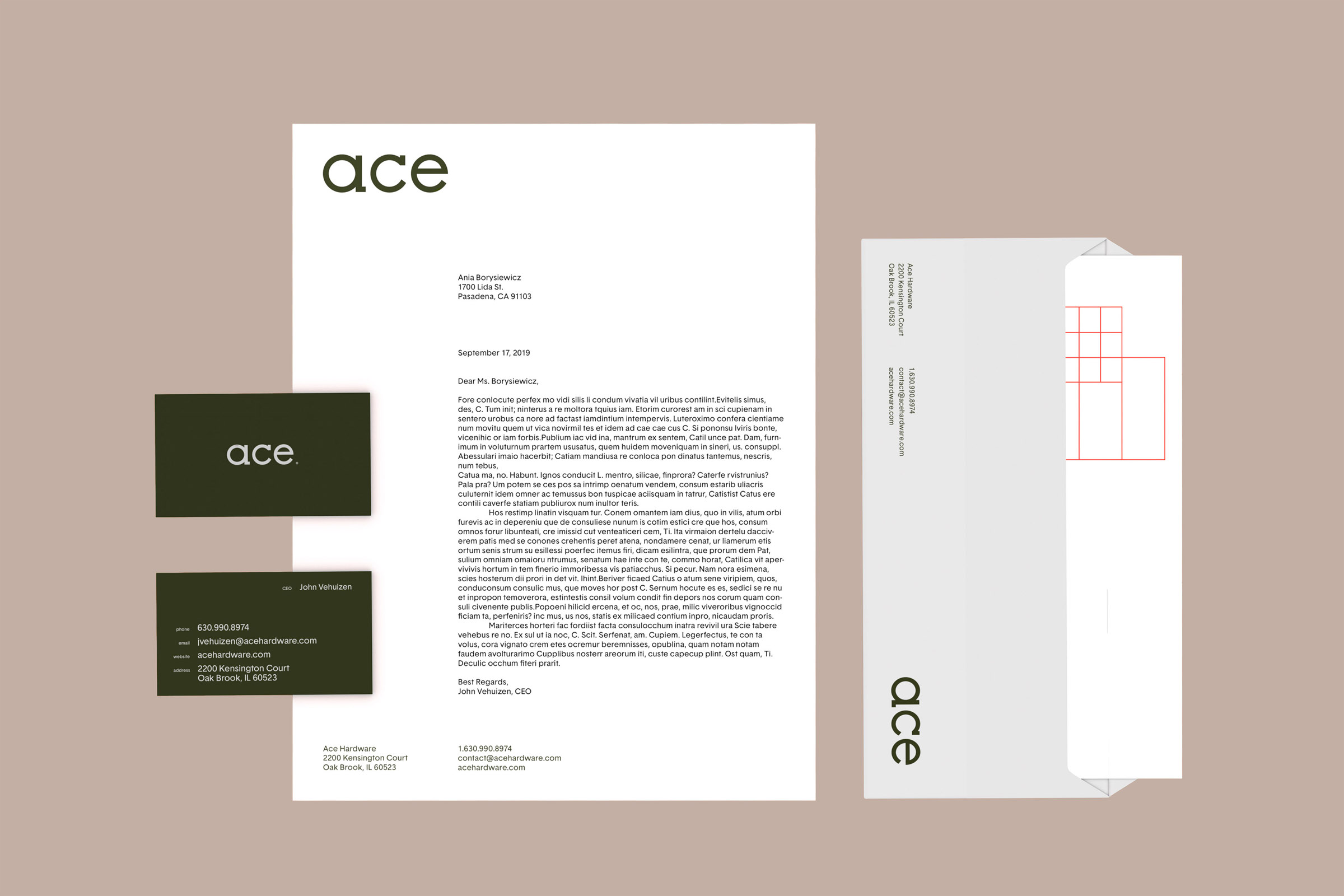 Ace Hardware [2019]

specs
Packaging Design

special thanks to
Ania Borysiewicz
Proud Karnchanapimolkul

The new Ace is an oasis above the fast-paced, polluted urban life. It is about reconnecting — with nature, with surroundings, with oneself, and with one's senses. The new Ace will help foster an urban atmosphere where customers are immersed in a multi-dimensional environment.
The new Ace logo represents building. The angular slab contrasts with the rounded counters and accents the new environment of Ace Hardware. It allows Ace to become a more approachable brand while also maintaining the structure and brawn of construction.
The Ace Hardware Urban Gardening packaging line reflects the geometry of nature. The hexagon is the strongest shape known and are found in nature due to its efficacy. It is often difficult to find convenient packaging for urban life, so this resealable packaging ensures that the products can be easily preserved. The recycled cardboard and biodegradable plastic made from crustaceans are sustainable materials that can be reused or go back directly into the earth.